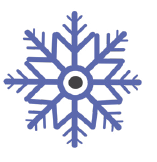 Cold weather is just around the corner! Don't forget to get your house prepared for the cooler months ahead!  Here are some home maintenance ideas to help keep your home operating in peak condition all winter long:
Check foundation for cracks and caulk around the areas where necessary to prevent heat from escaping.
Make sure the roof is in good shape. Inspect for missing and loose shingles.
Clean out gutters and downspouts and tighten brackets if necessary to help avoid an ice dam.
Weather-strip your garage door.
Have your heating system serviced by a licensed HVAC company to help ensure more fuel efficiency, fewer problems and longer life of the system.
Change the direction of your ceiling fan to create an upward draft for redistribution of warm air.
Drain garden hoses and shut off outdoor water valves.
Check to see that all of your snow equipment is up and running before the first snow falls!
Tips from Gretchen Vedel, Global Luxury – Coldwell Banker Schneidmiller Realty