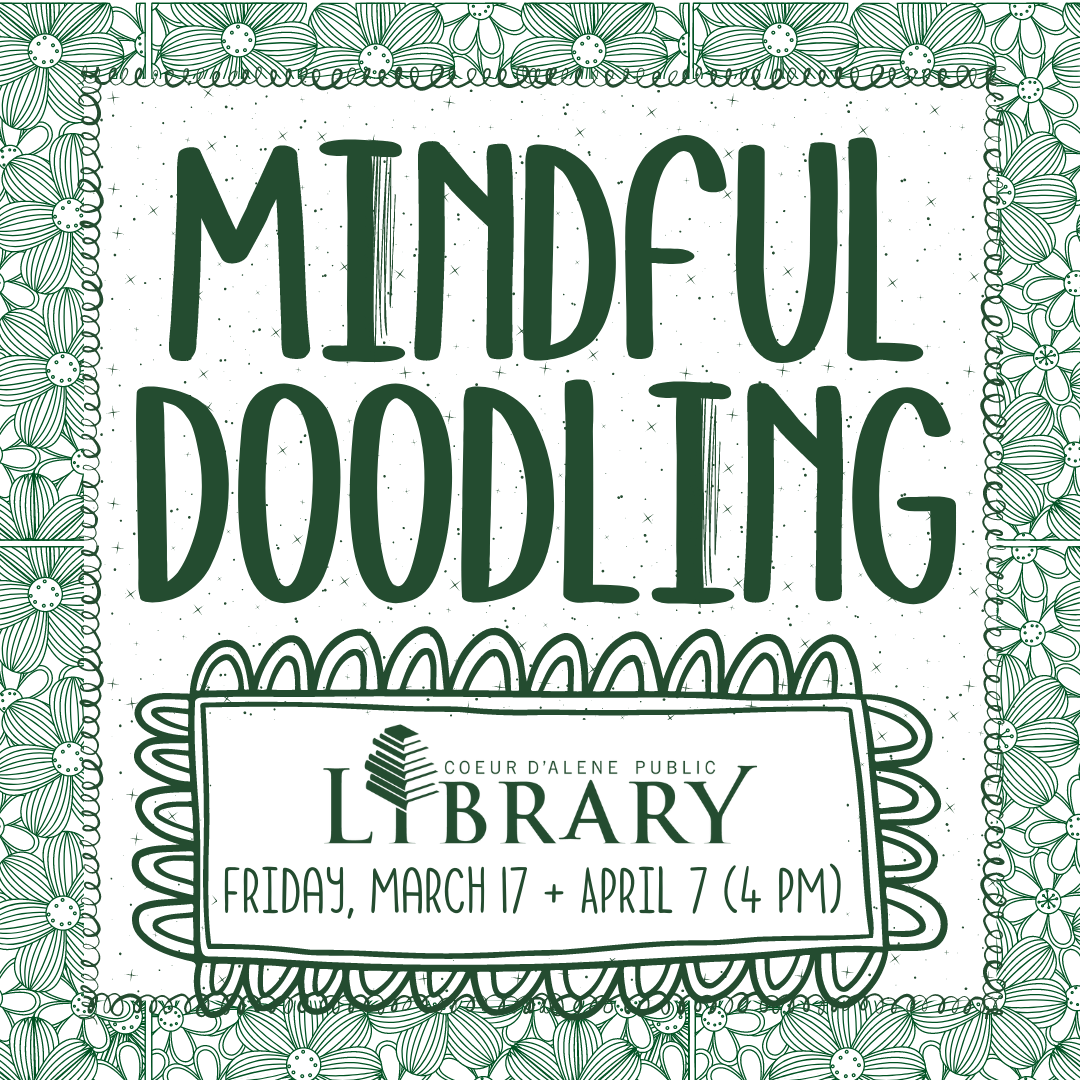 Mindful Doodling at the Cd'A Library
Mindful Doodling – March 17 & April 7 
  Learn how to make art inspired by the ZenTangle Method ©! We will be relaxing with light music and "Zen" pattern doodling and coloring. Discover the health benefits of "mindful doodling" and take home your very own art creations!
* The ZenTangle © Method was created by Rick Roberts and Maria Thomas and is copyrighted. Program is not being led by a Certified Zentangle Teacher. ZenTangle © is a registered trademark of ZenTangle, Inc. Learn more at www.zentangle.com
This calendar is provided as a courtesy and North Idaho Family Group shall not be liable for any incorrect information provided in submissions.