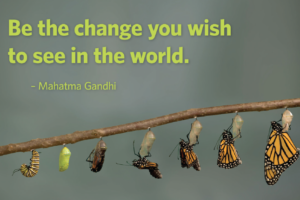 "Be the change you want to see in the world." – teach your children about human rights.
When children learn and understand at a young age to respect human rights, they are more apt to grow into socially responsible citizens. It is easy to comprehend that we all have the right to access basic needs such as food, water and shelter. Yet around the world, there are children who are denied their human rights every day.
Many young girls are forced to work without the hope of an education. According to the Education for All Global Monitoring Report, there are more than 31 million girls of primary school age out of school. Of these, 17 million are never expected to enter school. (United Nations)
Everyone in the world also has the right to live without fear of violence and war. Yet for so many, it is a daily reality. Today, child soldiers, some boys as young as 8 years old, are fighting in at least 14 countries, including in suicide attacks.
Children, often abandoned, are left to survive on the streets and in unhealthy conditions. UNICEF estimates there are approximately 100 million street children worldwide with that number constantly growing. There are up to 40 million street children in Latin America, and at least 18 million in India.
Allowing children to explore global issues that affect children their own age, provides opportunities for age-appropriate action and teaches human rights that will ensure that all people are treated with dignity and equality for generations to come.
Human Rights ARE universal and should NEVER be denied. They protect us from violence and abuse and work towards the end of ignorance and hatred. Human rights are about compassion, understanding and respect. No matter what country we live in, who our parents are, or what religion we practice, human rights are essential.