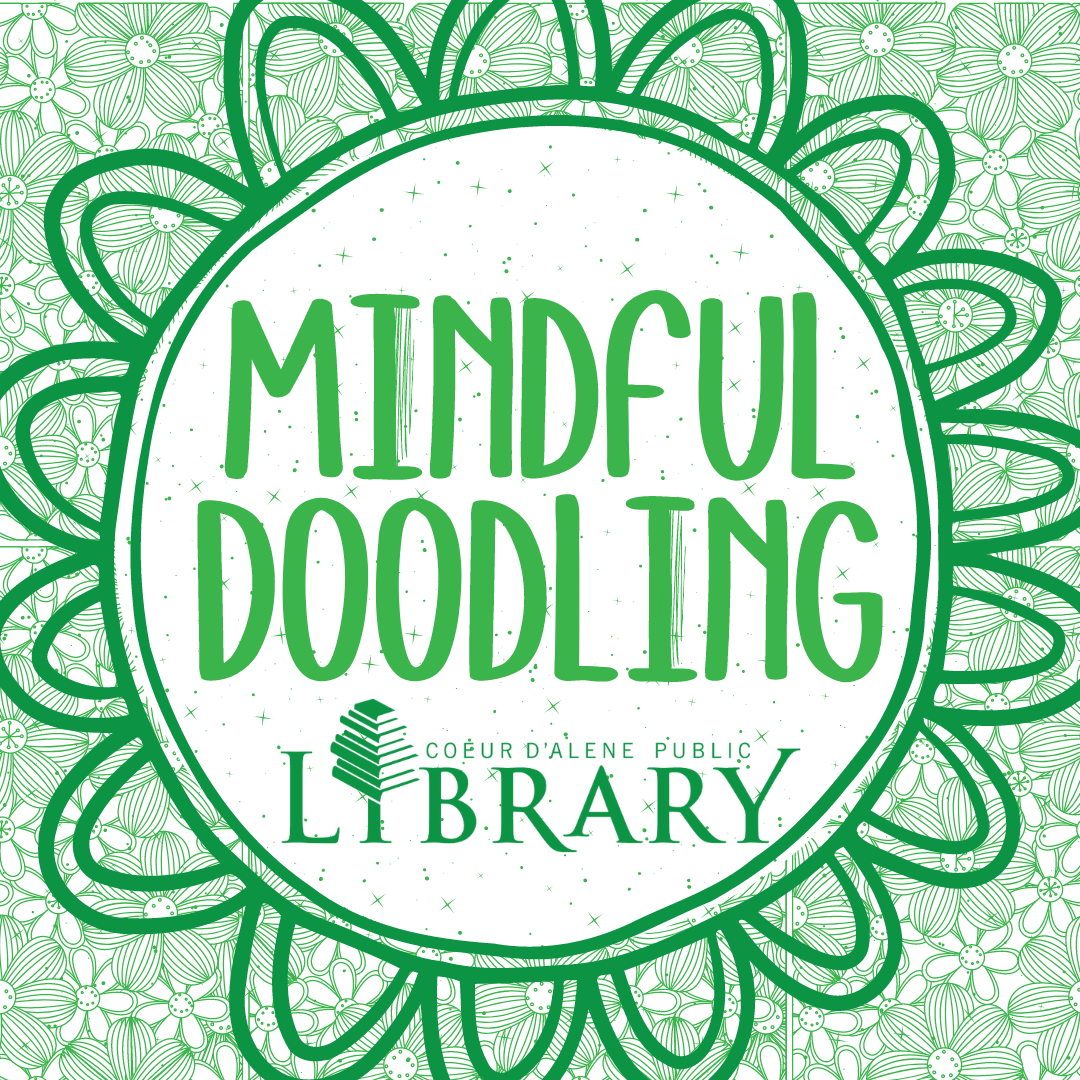 Date
May 12 2023
Expired!
Mindful Doodling
Mindful Doodling – Friday, May 12 (4-5pm) 
Come in and make some art inspired by the ZenTangle Method ©! Mindful Doodling is a self-directed art program in which we will relax with light music while doing "Zen" pattern doodling and coloring. Discover the health benefits of "mindful doodling" and take home your very own art creations! Don't know how to do ZenTangle? Directions will be provided (along with all materials). * The ZenTangle © Method was created by Rick Roberts and Maria Thomas and is copyrighted. 
This calendar is provided as a courtesy and North Idaho Family Group shall not be liable for any incorrect information provided in submissions.