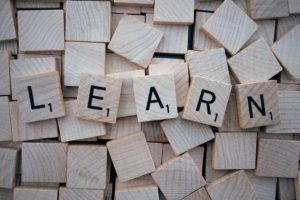 Do you know what learning disabilities are? Are you sure?
Surveys show that 70% of parents and educators think learning disabilities are linked to autism and intellectual disabilities. In fact, students with learning disabilities are of average or above average intelligence.
Many people associate learning disabilities with blindness and deafness. In fact, learning disabilities are not about sensory perception, but about mental processes.
Sadly, people often think that "learning disability" is a label given to students who are lazy. The truth is students with learning disabilities have to work tremendously hard to accomplish what a non-LD student can do with ease.
The most common learning disability is dyslexia, but others include dysgraphia, dyscalculia and dyspraxia.
Without help, students with learning disabilities are on course to have significant problems in life.
33% of students with LD are held back a grade. They're more likely to drop out of school.
As students with LD often exhibit reduced self-esteem, academic difficulty, loneliness, depression and the desire for social acceptance, all risk factors for substance abuse, they have alcoholism and drug use problems at a rate much higher than the general population.
46 percent of working-age adults with LD report being employed, as compared to 71 percent of adults without LD.
67 percent earned $25,000 or less per year within eight years of leaving high school.
There is hope, however.
Students with learning disabilities, when helped, can also become some of our greatest heroes. Titans like Albert Einstein, Richard Branson and Steven Spielberg all have dyslexia.
Wired2Learn Foundation exists to provide access to neuroscience research based education that has been proven to fix the underlying causes of learning disabilities. They do that by providing scholarships to students accepted into Wired2Learn Academy, a school in Post Falls, Idaho, providing cutting edge education in an understanding and caring environment to students from grades 3-12.
INFO: