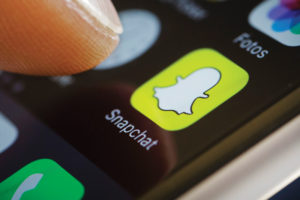 Snapchat recently updated their SmartPhone apps with a new feature called Snap Map which lets you share your current location with other Snapchatters, as well as see their current locations. At first this may sound like a fun feature, but obviously, sharing your exact location with all of your followers could potentially be very dangerous.
You won't know of a fellow Snapchatter's whereabouts unless they actually have the app open. But just opening Snapchat will indicate your exact location.
Thankfully, this feature is easy to disable by enabling "Ghost Mode." When Ghost Mode is enabled, only YOU will be able to see your location. You will still, however, be able to see all of your friends on Snapchat who have Ghost Mode turned off … So, you can see them, but they can't see you.
You can access your location settings when you open the Snap Map for the first time. You can choose who you'd like to share your location with. The Only Me setting is the Ghost Mode setting. Your location won't be visible to anyone else on the map.
With the "Select Friends" setting, you can choose specific friends to share your location (Mom? Dad? Siblings? Grandma? Only your besties who have your best interests at heart!). The last setting is "My Friends" which is ALL of your friends on Snapchat … the setting that could easily and inadvertently fall into the wrong hands …
More info: https://support.snapchat.com/en-GB/article/location-snap-map