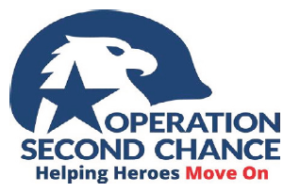 As part of a long standing organization, Operation Second Chance – Idaho is being introduced locally beginning this summer. Operation Second Chance, Inc. is a 501(c)3 organization, dedicated to helping our wounded, injured and ill combat veterans. This organization was started in 2004 and has continued to thrive through generous donations of all kinds.
This summer, a group of volunteers from Idaho will be planning and executing a 5-day all expenses paid retreat for (4) wounded active duty or otherwise, military personnel and their caregivers. This retreat will offer a break from the daily struggles these veterans face because of hospital visits, therapies and surgeries. Events at this summer's retreat will include horseback riding, fishing, zip lining, ATV trail riding, dinners and shopping in Coeur d' Alene, to name a few.
As we celebrate 14 years of service and with your support, together we will continue to change lives, one hero at a time. Though the wars are winding down, we are reminded daily that our veterans face a lifetime of recovery and will continue to need support. We ask that you consider donating to this and future retreats, to assist in our effort to give back to our veterans.
Any donation of any kind is appreciated and we thank you for all you can do. Please make any monetary donation to: Operation Second Chance (Please write "Idaho" in memo) – P.O. Box 473m Bayview, ID 83803
INFO:
www.operationsecondchance.org
Dave Pemberton
208 661-5911