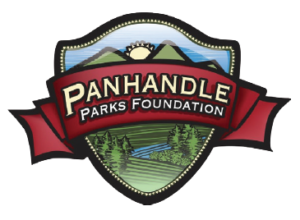 The McEuen Park K27 Memorial Water Feature is in its final phases of fundraising, and construction drawings for Phase 1 are complete. The timeline to break ground on the project is mid May, spring weather permitting.
In early 2016 the Coeur d'Alene City council voted to support the construction of a contemplative water feature in McEuen Park. This will honor, respect and remember Coeur d'Alene Police Sergeant Greg Moore, who was killed in the line of duty on May 5, 2015 and also recognize the ultimate sacrifice paid by over 20,000 peace officers across the nation. The City of Coeur d'Alene owns the land and will maintain it in perpetuity. Coeur d'Alene city parks are open to the public and free of charge for the enjoyment of all citizens and visitors.
The Memorial will be using an area that's an unused grassy knoll portion of McEuen. It's going to be a great use of that area to invite people to come in, spend some time and really enjoy the area and take time to memorialize on it as well.
Panhandle Parks Foundation, in partnership with the City of Coeur d'Alene have been raising funds for the Water Feature through donations, fundraisers and grants  –  no tax dollars will be used for this.