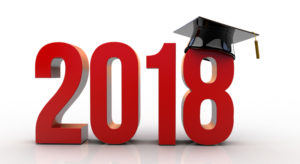 The countdown to graduation for the Class of 2018 has begun!
We've compiled a list of some of the most asked-for resources to help navigate this final year.
Highlights:
Graduation Requirements
Minimum total credits required for graduation in Idaho is 46… View the state requirements as well as additional information listed by school.
Applying to College
Direct Admissions — What it is, why it's important, and what to do next
The Common Application," (aka "Common App")
• College application week
• Preparing for college campus visits
• Sample high school resume, and more…
Paying for College
Visit edinfocentercda.com/Pay-for-School/North-Idaho-Scholarships for the most comprehensive list of local, state & regional scholarships
• FAFSA application date & important information about tax returns
• Scholarship deadlines (Many in February & March!)
• Work/Study programs, and more…
AP Credits, Transfer Credits, Dual Enrollment
• Navigate the transfer of credit across Idaho institutions at idtransfer.org
• "Recovery" and online credits at idahodigitallearning.org
• Advanced learning opportunities: Advanced Placement (AP), Dual Enrollment, College-Level Equivalency
Program (CLEP), and CTE Advanced Opportunities (Professional Tech / PTE)
• IMPORTANT! FUNDING for Advanced Learning classes & exams is available via the ID State Board of Education's Fast Forward Program.
• What's the difference between AP and Honors classes?
• How is AP Curricula determined?, and more …
Find the complete guide at edinfocentercda.com/High-School/All-things-Senior